Last updated on July 11th, 2023 at 04:05 am
Horse Mane Growth Products
Our horses are beautiful, majestic animals, and of course, we want their mane and tail health to reflect this. Sometimes, a horse may need an extra helping hand in the form of a mane growth product such as a supplement; it is important not to neglect mane and tail health. Read on to learn more about your horse's mane health and about how you can use supplements to grow it healthier and longer.
For a Healthy Mane
There are some important steps to take for mane health before you even look into supplements. Creating a base diet for a healthy horse will help to foster a healthy, shiny mane and tail, as well as mane and tail growth.
Also Read – What is black as Knight Horse Supplement?
Nutrition
Just like any other animal, your horse requires the proper nutrition to be healthy and to grow a long, lustrous mane. You should ensure that your horse is receiving the necessary vitamins and minerals to stay in top condition through a balanced diet. If your horse's mane and tail health still seems to be lacking, you should look into a supplement to help stimulate hair growth and health. Some of these important vitamins and minerals for your horse are Omega 3 fatty acids and B Vitamin biotin.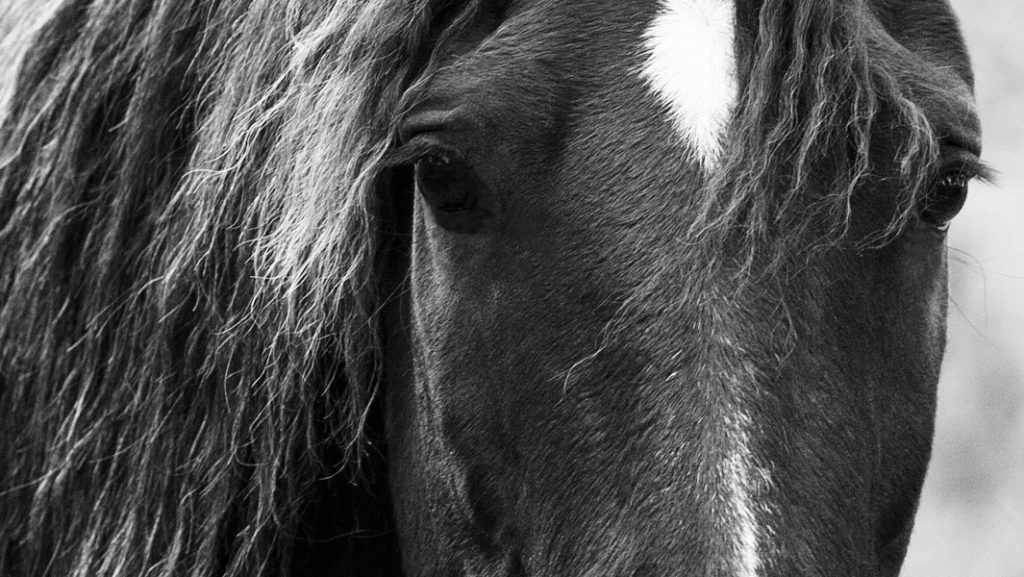 What Not to Do
There are also some precautions you can take in your horse's everyday care to reduce the amount of damage or breakage that its mane and tail receive. This will help to preserve the overall health of these areas on your horse and can help foster healthy growth.
Brushing
When you are brushing your horse, you will want to ensure that you are using the correct brush. A regular hairbrush will rip out the hair and cause damage to the mane and tail. Instead, you will want to use a dandy brush. Brush to stimulate circulation and bring the oils downward. You can also use a specially formulated detangling solution when you are brushing your horse. This will ensure that your horse's mane and tail remain moisturized, slick and shiny. When you are brushing or combing the hair, you should brush bottom up and hold the locks in your hand– this position is gentler on both the mane and tail, so will help you to avoid breakage.
Braiding
Braiding also puts stress on your horse's hair! For this reason, you should be gentle and take time when taking out braids. You should be careful to only cut the yarn or ribbon, and not to cut your horse's hair as well. You can also use a setting cream or solution when you are braiding your horse's hair. This setting solution will allow for better grip while braiding but has benefits such as promoting growth and softening the hair as well.
Best Supplements for Horse Mane Growth
Have you decided to implement a supplement for your horse's mane into its diet? If this is the case, keep reading in order to learn more about some of the best supplements currently available on the market.
Biotin
Biotin is one of the supplements that can be administered to your horse for a healthy mane. It is also used to promote hoof health. Biotin is a member of the B vitamin family and very important for cell growth– it can be found in a horse's regular diet, but for those whose horse is experiencing issues with its mane and tail, biotin supplements are a great option. Biotin can be found in several supplements, such as Biotin Plus. When administering this to your horse, guidelines are typically 15-30 mg a day, given to the horse with its regular meal. It is also recommended that this be given daily for 6-9 months, and if results are seen, to continue administering the Biotin on a regular basis.
BioMane
BioMane is another supplement for horse mane growth. It contains amino acids, proteins, and vitamins. Your BioMane supplement will come in pellet form, and each bag of supplements will come with a scoop. This makes it easy to administer the product, as it is recommended that you give your horse one scoop daily with its regular diet. BioMane will increase the length of your horse's mane and tail, as well as the growth rate, shine, and texture and thickness of the hair. Just like the Biotin supplement, this can also improve the health of your horse's hooves and the thickness of the hoof wall.
Trifecta
Trifecta boasts a few different benefits– not only is it great for hair health, it helps with joints, and hooves, and also functions as a pro and prebiotic supplement. It is considered to be four supplements packaged into one. The recommended dosage is 8 ounces daily per every 1000 pounds of horse. It contains several beneficial vitamins and minerals, including biotin, zinc, and selenium. This is a great option as a supplement because it also helps to bolster your horse's daily diet at the same time as it targets a healthy mane and tail. It, like the other supplements above, are not toxic and can be given to pregnant or nursing mares as well without either side effects or a cause for concern.
Frequently Asked Questions
How do you promote horse hair health and growth?
Shampoos and leave-in conditioners can be helpful to a horse's mane and tail. However, the most effective way to promote healthy hair growth is with a balanced diet and, if necessary, supplements.
Does horse hair grow back?
Typically, yes, it does. This does depend on the reason for hair loss and how much damage was sustained by the hair follicles.
What does biotin do for horses?
Biotin is a vitamin that is important for many of the functions in a horse's body. It is correlated to hoof and hair health, so is in many hoof or hair growth supplements.
How long does it take for biotin to work in your horses?
Usually, results can be seen in several months– generally 6-9– as long as you are consistently administering the supplement to your horse.