Where is How to Be a Cowboy Filmed? All Filming Locations
How to Be a Cowboy is a show that premiered on Netflix— it is a one-season Netflix original docuseries, which follows Dale Brisby, a cowboy internet superstar. He uses social media and rodeo skills throughout the show to keep the cowboy way of life alive in the modern day.
Dale is a bull rider and rancher who loves to show people the cowboy way. Mainly, the How to Be a Cowboy show is filmed in Winnebago, Texas. However, there are some other filming locations for the series, too, such as Possum Kingdom Lake and Decatur, Texas. We will go over all of these filming locations below! 
Radiator Ranch
Radiator Ranch is one of the filming locations of How to Be a Cowboy, located in Winnebago, Texas. Interestingly, though, Winnebago is not a real town in Texas. This has been falsified to keep the real location of Radiator Ranch more private. The business address of Radiator Ranch, though, is located in Newcastle, Texas, a small town in the northern part of the state.
Radiator Ranch is the ranch that Dale Brisby is the ranch manager of. It is a sprawling property that has plenty of room for the animals to roam and explore, and also includes areas such as rings and arenas. Radiator Ranch is home to a menagerie of animals. These include cattle, horses, cats, and dogs.
Graham Livestock Commission
The Graham Livestock Commission is another one of the settings we see in the How to Be a Cowboy show. This is actually one of the first filming locations that we see, because it appears in the very first episode of the show. In Episode 1, the team heads out to the Graham Livestock Commission so that Dale Brisby can get rid of a stubborn and unruly bull named Carl Wayne. Graham Livestock Commission is in Graham, Texas. Every Monday at noon, they offer livestock sales.
Possum Kingdom Lake
Episode 3 of How to Be a Cowboy brings us to Possum Kingdom Lake— what a name! Dale Brisby rides an inflatable on the lake in this episode while they are on this visit. Possum Kingdom Lake is actually a reservoir and is located on the Brazos River. It is located in Palo Pinto County, Texas, primarily. POssum Kingdom Lake is a well known and popular summer destination, and this is largely because of its famed clear blue water. In fact, Possum Kingdom Lake is said to have the clearest and bluest water in all of the southwest!
Decatur, Texas
How to Be a Cowboy visits Decatur, Texas in Episode 4. Dale Brisby and his brother Leroy go here to practice roping right outside of Decatur with the famed Trevor Brazile. Trevor Brazile is a 26 time World Champion and 14 time All Around Cowboy World Champion. In addition to these accolades, he was the first PRCA cowboy to make over $3 million in earnings. He has a ranch outside Decatur, which is where the brothers went to visit on the show. It has a 100 acre parcel of land and houses many world class Quarter Horses.
Double Horn Ranch
Episode 4 sees a visit to Double Horn Ranch. Double Horn Ranch is in Bluff Dale, Texas, and hosted Craig Cameron's Cowboy Challenge. Craig Cameron's Cowboy Challenge is a challenge that includes roping, cattle sorting, and a muddy feed race competition as well. Craig Cameron is well known for his horsemanship skills. He even teaches these to others through his company Ride Smart Horsemanship. His website says that "Ride Smart Horsemanship encompasses the values, teachings, and lifestyle of the horseman and the legend, Craig Cameron. In the three decades since he began, Craig has established himself to be one of the preeminent figures in the horse industry today."
JC Knapp Rodeo Co
Episode 5 of How to Be a Cowboy sees them visiting JC Knapp Rodeo Co. This is a spot in Mansfield, Texas, in the Dallas Fort Worth area. The intern, Jorden, visits the JC Knapp Rodeo Co in this episode. JC Knapp Rodeo Co is an award winning stock contracting company. They have plenty of bulls and horses in their care that are well suited for rodeo uses!
Tex Rickard Arena
The How to Be a Cowboy cast and crew visit a spot called Tex Rickard Arena for Donnie's rodeo in their sixth episode. The Tex Rickard Arena is in Henrietta, Texas. Every September, those who live in this area gear up and prepare to go to the Clay County Pioneer Reunion and Rodeo held at the Tex Rickard Arena. Among the many events and attractions here are turtle races, parades, barbecues, a rodeo, and plenty of vendors!
Johnson County Sheriff's Posse
In Episode 6, we saw Jordan's rodeo, which was held at Johnson County Sheriff's Posse in Cleburne, Johnson County. The Johnson County Sheriff's Posse is known for hosting an annual ranch rodeo in Cleburne, Texas. There are plenty of events that are part of the festivities. These include stray gathering, wild cow milking, team doctoring, and trailer loading, too. 
Related Articles
Heartland TV Show Filming Location
Horse Riding Accidents and Stats
Frequently Asked Questions
Who is Dale Brisby?
Dale Brisby is a man who wears many hats. He is a rodeo competitor, social media and Youtube star, and also a ranch manager at Radiator Ranch Cattle Company. He was also on the show How to Be a Cowboy. Dale's real name is Clint Hopping, and he received a master's from Texas A & M for agriculture. His passions are rodeo and bull riding, and he even has his own line of Dale Wear merchandise that features his face and some of his famous catchphrases.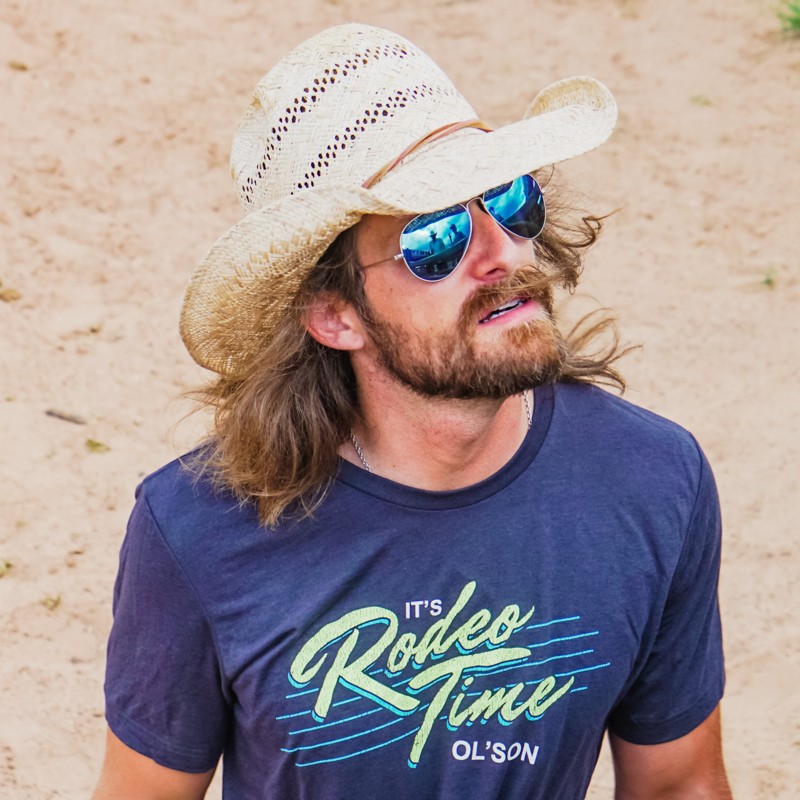 Will there be a second season of How to Be a Cowboy?
The first season of How to Be a Cowboy was released on Netflix on September 1, 2021. There is plenty of desire and anticipation for another season, but unfortunately, as of right now, there has not been any sort of official announcement from Netflix to say whether there will be a Season 2!